TRAVEL
This has been just an amazing year. Met some great new friends and lost some old ones as well. If you have followed me this year, you know I stay on the move. I have flown about 50,000 miles (47,820) in the sky on an airplane and got to see so much of the US in a short amount of time. I have spent 101 days on the road and have stayed in many Marriott's and Hiltons.
EDUCATION
I graduated college a while ago and you think hey, classes are finally over. WRONG! In this industry education and expanding your knowledge in the industry is a constant because Security is a back and forth sport that is forever changing. This year I took many 40+ hour courses and certifications. Some of the courses I took were:
Industrial Control System Cybersecurity from The Department of Homeland Security ICS-CERT Division
Windows Forensic Analysis from the SANS Institute
Vulnerability Assessor from Mile2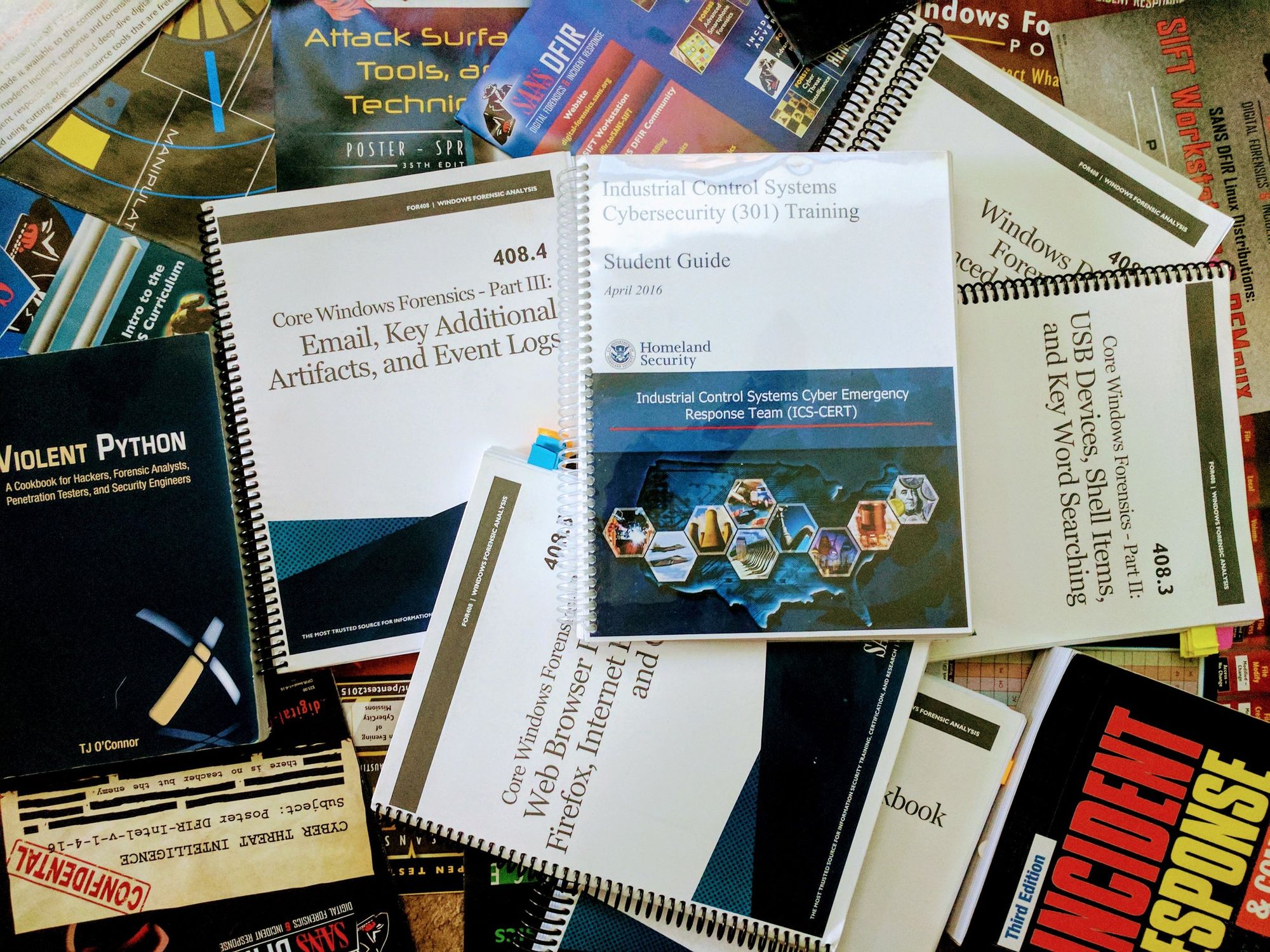 MEMORIES
Interacting with clients is a normal and frequent task that goes with my job, but this year I had the pleasure to do something that is broadening for someone in this industry; speaking and presenting at security conferences. I submitted abstracts of a project that I am working on at two conferences. One was a BSides and One was an EC-Council event. As result of one of the presentations at the EC-Council, I was invited to present at another one of their conferences because it was favorited by the audience. If you ever have an opportunity to present at conferences, take it. Here are the names of the conferences I spoke at.
TakeDownCon
Hacker Halted
BSidesAugusta